Event Details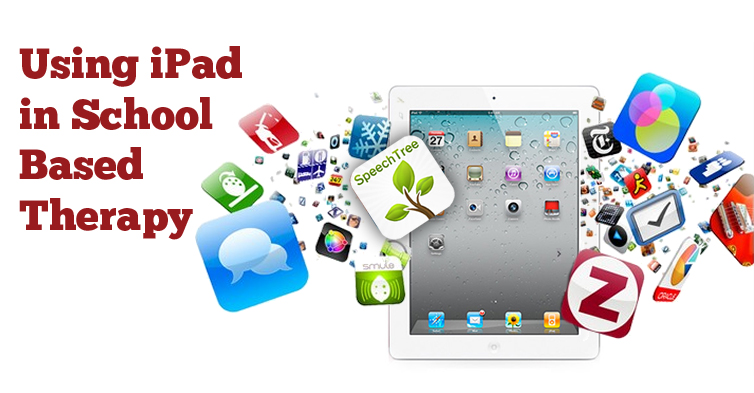 Description: The use of the iPad as a communication and educational tool is increasing in record numbers. With over 650,000 apps and counting, many parents, professionals, and speech language pathologists are seeking guidance on how to properly select and use apps to maximize learning potential. This 1.5 hour webinar will explore how to enable the iPad settings for educational success, use the SETT framework to make effective Assistive Technology decisions, and review a 4 step evidence-based app implementation plan to elicit the most language, communication and socialization skills. Language, socialization, and communication apps will be discussed as well as creative ways to generalize outside of the app.
Learning Outcomes You will be able to:
State 2 features of the iPad that can be used to enhance communication and learning.
Define and state the features of the SETT framework and how it helps guide to make effective Assistive Technology decisions.
Explain each of the 4 components of the app implementation plan.
State 2 apps that can be used in the areas of language, socialization and communication.
This program is offered for 0.15 CEU's Introductory Level, Professional Area * Sign up now for early bird discount. Limited space available You can find out more about registering for the webinar by following this link  or on the GACI Facebook page, the cost is $45 per person. One lucky person can also win a free registration to the webinar – enter via our Rafflecopter below.   Presenter Angela Desideri M.S.,CCC-SLP ASHA CEU Provider Angela is an internationally recognized speech language pathologist and has been a keynote speaker at numerous symposiums throughout the United States, Europe, and Asia. Angela is also the SLP who developed SpeechTree the innovative AAC that includes ABA, but the webinar is not just about AAC apps but covers the full range of educational apps.
———————- Giveaway
If you would like to win a complementary registration for the Webinar, please enter via the Rafflecopter Widget. Winners must contact The iMums within 24hrs of the winners being announced to claim their prize. This giveaway is open to everyone, worldwide. Good luck!
Mary
Mary is originally from England but now lives in California with her husband and three children, an 8 year old boy and 5 year old boy/girl twins. Mary and her family love soccer, camping, hiking and playing with their iPad which is also used for therapy for their daughters Apraxia (speech disorder).
You can email me direct at mary(at)theimums.com