For many parents getting their young children to brush their teeth regularly can be challenging. Now a days, you can find an electronic brush that's not only pocket friendly but also suits your child's requirements and makes brushing their teeth feel like an interesting task. Here you will find the best electric toothbrush for your child which makes brushing teeth much easier for them.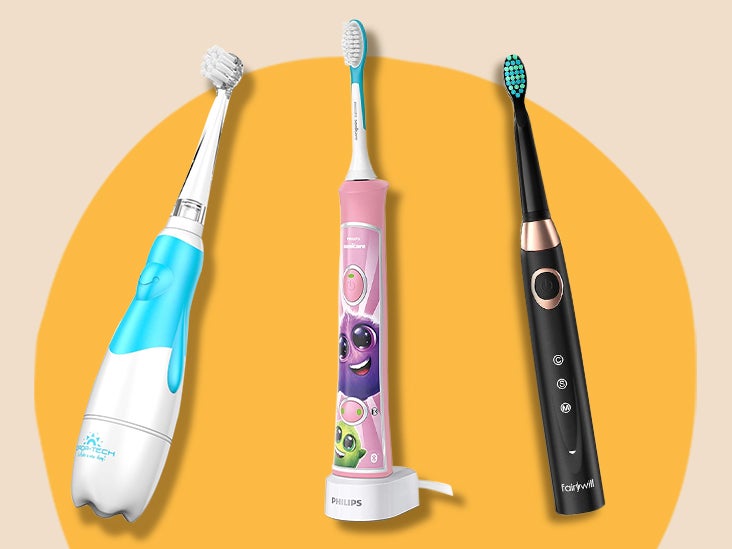 1. Philips Sonicare for Kids Power Toothbrush
This colourful brush from Philips Sonicare is an easy-to-use electric toothbrush that comes with many interesting features to make brushing time exciting for the child. It is also compatible with Bluetooth, so kids can access a free interactive app that teaches them the importance of brushing in a fun way.
It also alerts your child when they need to move the brush to another area of the mouth to ensure they are cleaning thoroughly. However, this is the most expensive option in electric toothbrush segment.
2. Oral-B Kids Electric Toothbrush
This electric toothbrush offers soft bristles for kids of all ages with a great price tag. The Oral-B Kids electric toothbrush is supplied with a rechargeable handle and charger and with an extra soft, round brush head. It also supports special gentle mode for kids' teeth and gums. Parents can download Oral-B's Disney Magic Timer app that offer interactive videos to encourage kids for 2-minute brushing. It also supports interesting themes based on popular kids' movies like Toy Story and Frozen.
3. Colgate Kids Interactive Talking Toothbrush
This electric toothbrush for children is equipped with fun and much more to make brushing teeth an interesting activity for them.
It supports voice commands that guide the child through brushing their teeth in correct way. The voice tells the child when to turn the brush to the left, right and where to stop. The brush head along with the soft bristles, cleans the teeth gently. It also has funny sound effects that play each time the child done the brushing task in correct way. However, the brush head is not replaceable.
4. Fairywill Sonic Electric Toothbrush
This electric toothbrush specifically designed for children. It is famous among children and adults with braces. This brush also designed for cleaning around 10-year-old's wires and brackets.
This brush has super soft bristles, which is especially recommended for children with braces. It has another feature: Fairywill's bristles fade from blue to white over time, which ask you to replace the head.
5. Aiyabrush Kids Electric Toothbrush
This electric toothbrush is a great option for parents who travel a lot with their kids and prefer an electric toothbrush with long battery life.
The electric toothbrush equipped with an in-built rechargeable battery that can provide 100 days of use on a full charge. It requires six hours to get the battery full recharged. It has low noise motor which can perform 21,000 gentle strokes per minute which carefully clean the teeth thoroughly. You will get two heads with the toothbrush when you purchase this product, one on the brush itself and another replacement head.